Every niche and industry has its own words and codes. While some of these can be confusing, fully understanding them can be of good benefit to you. We think it is very important for hoteliers, industry experts, stakeholders and even the general public to know the meaning of RevPAR & ADR. For hotel owners and managers, this will help you understand key metrics and will enable you to implement plans to further improve business revenue.
RevPAR is referred to as 'revenue per available room', and serves as a performance metric for hospitality niche – particularly the hotel industry. It is calculated by dividing the overall guestroom revenue by the room count & the volume of days in the period measured or by multiplying ADR with occupancy rate.
Hotel business, just like any other business is established for profit making. REPUP's main goal is to help you generate more profit by helping you boost your RevPar and ADR.
RevPAR is an acronym utilized in the hotel industry for evaluating financial & business performances. It focuses on both room revenue & occupancy rate, making it a significant indicator of a hotel's overall performance, as much as a handy tool for revenue management.
Hotel owners or managers should strive towards improving their RevPAR – since an increase will automatically lead towards more occupancy and revenue improvement.
Calculating RevPAR
There are two likely ways to calculate RevPar – revenue per available room. Let's see this below:
        RevPAR = (Rooms Revenue / Rooms Available)

        RevPAR = (Average Daily Rate x Occupancy Rate)
For instance, if your hotel has 400 rooms available, with daily average rate of $200 and with an occupancy rate of about 80%; giving you overall revenue of $32,000, RevPAR can be calculated as thus:
Average Daily Rate ($200) x Occupancy Rate (0.80) = $160
Rooms Revenue ($32,000) / Rooms Available (400) = $80
What are its Uses and Limitations?
Hotel owners or managers can utilize RevPar to regulate room rates so as to maximize revenue, thus making it a  vital KPI for revenue management for your business. Where the hotel occupancy rate is quite low, this might signify that you minimize the room rates, and where the occupancy rate shows high, you can try increasing room rates if required.
While RevPAR is considered near accurate, there are however some limitations to RevPar's accuracy. Let's take an example here. If a hotel sells all 60 of its rooms for 30$ or 6 rooms for 300$, the net revenue in both cases will be 1800$ for a constant RevPAR of 30$. However, this clearly doesn't indicate that the net operating income of the hotels will be same in both cases given how many other factors may come into play.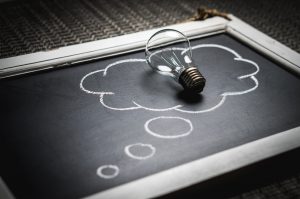 All the same, RevPar is calculated on the basis of each room, thus it should be noted that hotels that are much bigger can have lower RevPAR, though with higher total revenue.
A current research proves that online guest satisfaction has a direct correlation with a hotel's financial performance. The research reveals that a 1 point boost in a hotel's 100 points GRI (global review index) can lead to a 0.89 percent boost in price (ADR), 0.54 percent boost in occupancy, & 1.42 percent boost in RevPar.
If you correctly track your hotel online reputation scores, you will be able to monitor how your hotel is ranking with regards to guest contentment. REPUP Revenue Optimizer is designed to help businesses recognize opportunities and thus boost their ADR and RevPar points through the valuation of the link between the hotel online reputation & historical pricing performance. In all, this helps you recognize opportunities and offers you the ability to improve financial outcomes. RevPar is as important as the business of profit making itself, for with it, you can fully maximize your hotel revenue and profits.
You can find out more ways to measure your online reputation performance and to utilize insights to boost your RevPar and ADR. Contact us today to request a free demo here!